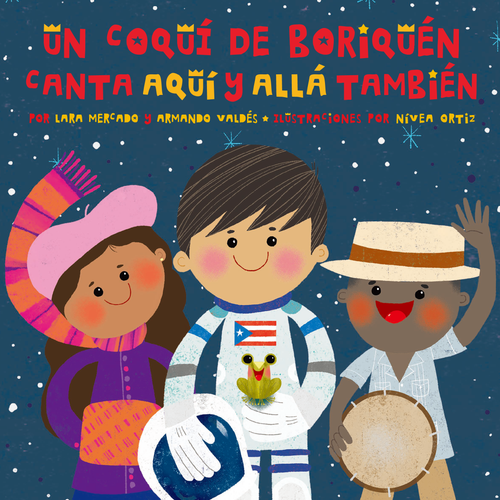 What happens to coquís when they're adopted far way from their beloved island? Can they still sing? A very curious coquí asked himself these questions and together we explore what makes us sing - coquí and Puerto Rican alike - wherever we may live in the world.
"A Coquí from Boriquén Near and Far Sings Once Again" is the sequel to the Christmas classic, "From Boriquén to Bethlehem: A Coquí and the Three Wise Men". In this second book, kids learn about the shared Puerto Rican values and culture that we all carry with us.
Geared toward Puerto Rican children, particularly those living stateside in the U.S., the book will open their eyes with a fun rhyming story to what makes them unique.
Book contains the text of the story in Spanish and in English translation in the final four pages.